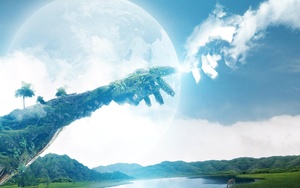 Date:
Saturday 13 October 2018 (12:00 -19:00)
Sunday 28 October 2018 (12:00 -19:00)

Location:
Lviv Shambhala-Buddhist Group
Teacher :
Shastri Dr. Otto Pichlhöfer
Contact person : Vitalia Stankevych
Touching Earth,
Being Sky,
What is Real?
Half-dathün is a two-week group meditation retreat lead by a senior teacher. It is open to anyone and is a very powerful introduction and deepening of mindfulness-awareness meditation. Each day consists of alternating periods of sitting and walking meditation with time for talks, study, and a short work period. Silence and functional talking are observed throughout the day. Meals are served in the shrine room oryoki-style, a practice of mindful eating taken from the Zen tradition. There is regular individual instruction with trained meditation instructors.
This will be a program of intensive meditation, which helps us train our mindfulness and awareness. Dathun and half-Dathun are powerful ways to engage with Shamatha/Vipashnayana discipline and learn to relax and to open and watch each other blossoming.
Otto Pichlhöfer is a family physician and father of two daughters. He has been a personal student of the Vidyadhara Chögyam Trungpa Rinpoche and is presently studying under the Kongma Sakyong Mipham Rinpoche.
Коли: 13 - 28 жовтня 2018 року